This Women's Ministry site is for you, the leader, as you obey the wonderful and often difficult calling to reach and disciple women. Our desire is to equip and encourage you to continue following God's call and to serve you in your mission of making disciples.
Find tools and information about training, events, and starting a women's ministry here.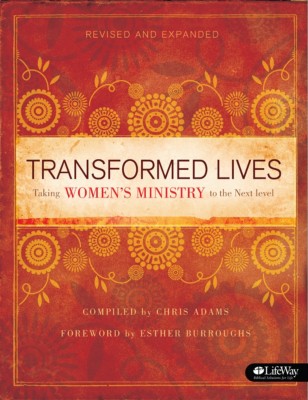 Transformed Lives: Taking Women's Ministry to the Next Level, compiled by Chris Adams, expands the foundational plan for beginning an effective ministry presented in the Women Reaching Women ministry handbook. Topics include spiritual gifts, leading women to serve, ministering to special needs, and leadership development. An appendix includes how-to budgets, creative childcare, related resources, and more.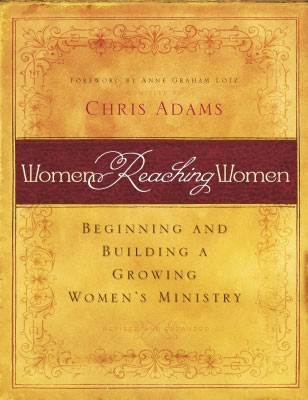 Women Reaching Women: Beginning and Building a Growing Women's Ministry, compiled by Chris Adams is a complete handbook that contains Bible-based help for developing women's leadership skills and starting and/or growing a women's ministry. Contributing authors include: Martha Lawley, Rhonda Kelley, Jaye Martin, and Karen Finke. Women Reaching Women helps you plan a balanced ministry of outreach, in-reach, Bible study, fellowship, and discipleship.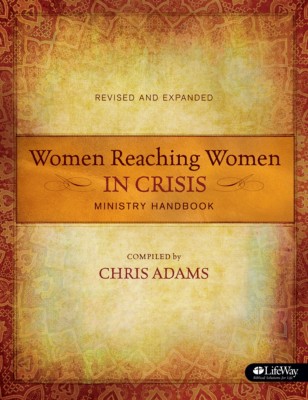 Women Reaching Women in Crisis Ministry Handbook, is designed to help leaders (or any woman) know how to assist women in pain or how to refer them to others if they don't have the ability to help. The resource has eight chapters of content dealing with crisis issues women face in ministering to women in their church and community, including prodigal children, domestic violence and spousal abuse, substance abuse, depression, sexual addiction, post-abortion trauma, and infertility.
A Refugee Loss Simulation 
At the 2017 Women's Leadership Forum, we interviewed three missional leaders on the topic of refugees. We discussed the biblical mandate for caring for refugees and how women can get involved both domestically and internationally. We followed the panel discussion with a refugee loss simulation that took the subject to another level. For many women, the simulation both stirred their hearts and brought the subject to a very personal level. It was not meant to traumatize anyone in the audience but to bring awareness and empathy to some of the world's most marginalized people. With permission, Trent DeLoach, who created the simulation, has provided a basic outline of what was experienced that night. Click here to read the Refugee Loss Simulation outline.
Find more women's ministry resources.