I recently completed Priscilla Shirer's latest Bible study, Breathe: Making Room for Sabbath. I love what she say about how God has always intended the Sabbath to be more than just a day of the week, but a "lifestyle, attitude, perspective, orientation for living that enables us to govern our lives and steer clear of bondage" (Breathe member book p. 10). Often, we run frantically all week, and then rest on Sunday. Or perhaps if you "work" in ministry, Sunday is another work day and you take a different day off each week.
But Sabbath is beyond just that. "Sabbath margin is the boundary God intended for us to place around the things we enjoy so that we'll never be a slave to anyone or anything other than Him" (Breathe member book p. 11).
So I wonder, as a leader, how do you protect Sabbath in your life? I sit on the deck when I can, visit family, or nap on Sunday. And I have learned to say, "no" if God has not assigned me a task. The closer I walk with Him, the more quickly I recognize His assignments as opposed to what others want to assign me.
Consider this: If you always say, "yes" to requests, have you ever thought that you might be taking someone else's assignment? God may be working in their lives and preparing them to say, "yes." If you jump in without asking God's direction, you accept the responsibility that may be intended for them.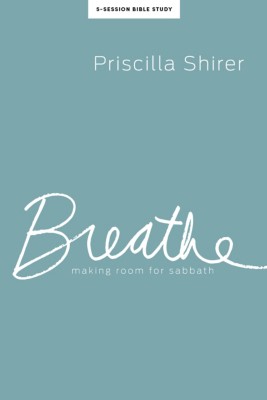 I sometimes struggle to be still — except at the beach! We often don't know how to slow down. Our choice is either frantic pace or rest and tranquility.
I love this quote from Mary Slessor: "Christ was never in a hurry. There was no rushing forward, no anticipating, no fretting over what might be. Each day's duties were done as each day brought them, and the rest was left with God."
May that be said of us as well. Listen to Him, especially as you are in this busy Christmas season. Don't miss Him the midst of it all!
---
Chris Adams is senior lead women's ministry specialist at LifeWay Christian Resources in Nashville, Tenn. Learn more about Chris here.